POP Goes The World!
2011-12
Episodes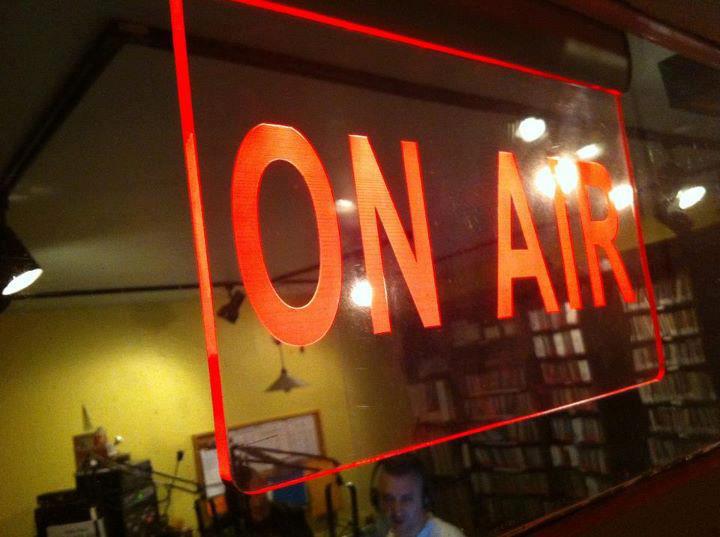 Monday Dec 26, 2011
Monday Dec 26, 2011
  Santa may be done with you, but The Monday Morning Breakfast Blend isn't! I hope everyone is having a wonderful holiday season and I also hope you have room for one more present, namely the musical highlights for The Monday Morning Breakfast Blend this past year. That's right, it's not a "Best Of" show, per se, 'cause quite frankly, ranking and quantifying something as subjective as music is far too bourgeois for The Monday Morning Breakfast Blend's tastes! A matter of semantics? Perhaps. But if there's ANYTHING you've (hopefully) learned after 5 years of The Monday Morning Breakfast Blend is to just simply ENJOY THE MUSIC! Song Artist Album Year Midnight City M83 Hurry Up, We're Dreaming 2011 Benny & The Jets TV Girl Benny & The Jets 2011 Young Dreams Young Dreams Young Dreams 011 Butterfly Delicate Steve Wondervisions 2011 ++++++++++++ ++++++++++++ ++++++++++++ All The Sand In All The Seas DeVotchKa !00 Lovers 2011 Dr. Landy I'm From Barcelona Forever Today 2011 Everything You See (kids count hallelujahs) Portugal, The Man In The Mountain In The Cloud 2011 Money The Drums Portamento 2011 I Wanna Know The Cry! 2011 Wolf Teeth JD McPherson Signs and Signifiers 2011 I Am Disappeared Frank Turner England Keep My Bones 2011 Beat Fly Tiny Danza You Can Have It All... 2011 Don't Gotta Work It Out Fitz & The Tantrums Pickin' Up The Pieces 2011 ++++++++++++ ++++++++++++ ++++++++++++ Live Those Days Tonight Friendly Fires Pala 2011 Radio Capital La Vida Boheme Nuestra 2011 How Dangerous Smoking Popes This Is Only A Test 2011 Yonkers Pretty & Nice 2011 If You Wanna The Vaccines What Did You Expect From The Vaccines 2011 Maniac Clap Your Hands Say Yeah Hysterical 2011 Tongue Tied Grouplove Never Trust A Happy Song 2011 ++++++++++++ ++++++++++++ ++++++++++++ Running For Your Life Tommy Keene Behind The Parade 2011 Unkind Sloan The Double Cross 2011 The Unsinkable Fats Domino Guided By Voices Let's Go Eat The Factory 2011 Senator Steve Malkmus & The Jicks Mirror Traffic 2011 Moonshine My Pet Dragon Mountains & Cities 2011 Options Gomez Whatever's On Your Mind 2011 Mind Malaise Hezekiah Jones Have You Seen Our New Fort? 2011 Legend In My Own Mind The Stepkids The Stepkids 2011 ++++++++++++ ++++++++++++ ++++++++++++ Ponzi The Felice Brothers Celebration, Florida 2011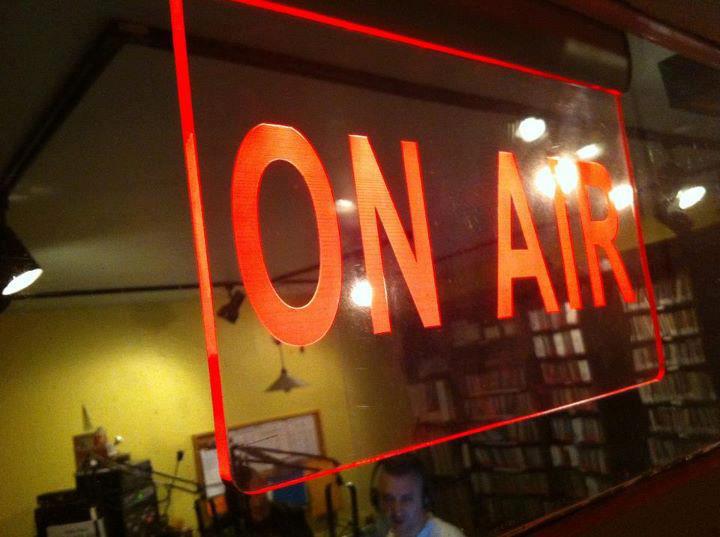 Wednesday Dec 07, 2011
Wednesday Dec 07, 2011
  Morning all, Enzo here sitting in for George once again as he puts the finishing touches on his (undoubtably) oscar worthy performance in Spielberg's "Lincoln" movie (is there a  category for "Most Grizzled"?) ++++++++++++++++++++++++ Tom Waits / On The Nickel Nick Drake / Day Is Done Cousteau / The Last Good Day Of The Year The Style Council / My Ever Changing Moods (acoustic) Scott Cossu / Oristano Sojourn Eldar / I Remember When ++++++++++++ Mamma Cass Elliot / Dream A Little Dream Of Me Van Morrison / I'm Confessin' Madeleine Peyroux / My Sister Kate Sondre Lerche & The Faces Down Quartet / Night and Day Martin Stephenson & The Daintees / Coleen Lydia Ooghe / Girlfriend ++++++++++++ Paris Combo / Fibre De Verre Pink Martini / Sympathique George Brassens / Je M'Suis Fait Tout Petit Rosa Passos / Aquas De Marco Robinella & The CC String Plan / Blanket For My Soul Sanseverino / Mal ? Mains ++++++++++++ France Gall / Laisse Tomber Les Filles Dinah Washington / Is You Is Or Is You Ain't My Baby? (Rae & Christian remix) David-Alexandre Winter / Que'Est-Ce  Que J'ai Danse'! Gal Costa / Chiclete Con Banana Bandabardo' / Gomez Menahan Street Band / Home Again! ++++++++++++ Nouvelle Vague / Ever Fallen In Love (Buzzcocks cover) The Jolly Boys / The Passenger (Iggy Pop cover) The Ruby Suns / Oh, Mojave Patrick & Eugene / Old Times Lou Reed / Goodnight Ladies ++++++++++++ Peggy Lee / Is That All There Is?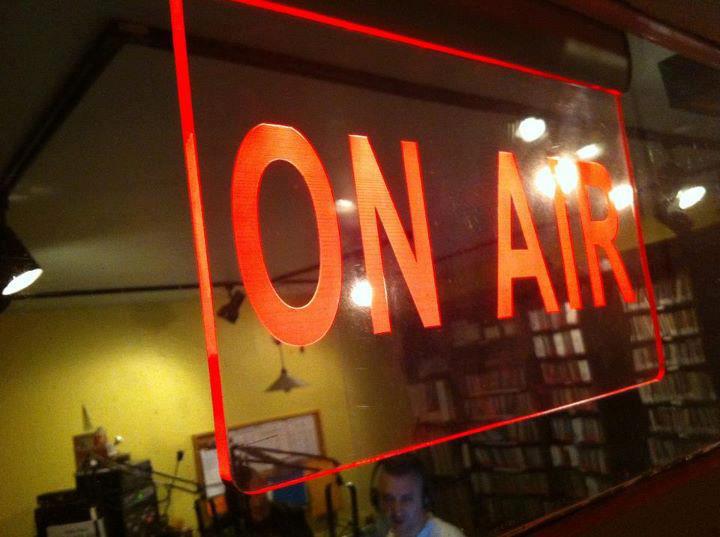 Monday Dec 05, 2011
Monday Dec 05, 2011
  As you can see, I ain't messin' around this morning. Join me and we'll bitch slap Monday morning together. Song Artist Album Year Overkill Men At Work Cargo 1983 Fallen Angel Alphaville Forever Young 1984 Pop Goes The World Men Without Hats Pop Goes The World 1987 Irgendwie, Irgendwo, Irgendwann Nena Feuer und Flamme 1984 Never Let Me Down Depeche Mode Music For The Masses 1987 ++++++++++++ ++++++++++++ +++++++++++ All I Wanna Do Is Rock Travis Good Feeling 1997 Sermon Underground Papa Vegas Hello Vertigo 1999 Planet Claire The B 52's The B 52's 1979 Mongoloid Devo Are We Not Men? 1978 Never In A Million Years The Boomtown Rats V Deep 1982 ++++++++++++ +++++++++++++ +++++++++++++ Benny and the Jets TV Girl Benny and the Jets EP 2011 Cheap and Cheerful The Kills Midnight Boom 2008 Starz In Their Eyes Just Jack Overtones 2007 Telecommunication A Flock Of Seagulls A Flock Of Seagulls 1982 When You Were Mine Prince Dirty Mind 1980 Double Life The Cars Candy-O 1979 ++++++++++++ +++++++++++ +++++++++++ The Jean Genie David Bowie Aladdine Sane 1973 Work-A-Day World The Beat The Beat 1980 Everyday Things The Plimsouls The Plimsouls 1981 Boy About Town The Jam Sound Effects 1980 Schooldays The Starjets 1979 Into The Valley The Skids 1979 ++++++++++++ ++++++++++++ ++++++++++++ Stutter Elastica Elastica 1995 Hangin' On The Telephone Blondie Parallel Lines 1978 The KKK Took My Baby Away The Ramones Pleasent Dreams 1981 Jack Names The Planets After You Ash Trailer 1995 Stranger Than Fiction Bad Religion Stranger Than Fiction 1994 I Live For Speed The Star Spangles Bazooka!!! 2003 ++++++++++++ ++++++++++++ +++++++++++++ A Good Night For My Drinkin' Supersuckers Motherf*ckers Be Trippin' 2003 A More Perfect Union Titus Andronicus The Monitor 2010 Stars Jukebox The Ghost Everything Under The Sun 2010 Come Out To Play UB40 UB40 1988